Training Tips for Triathlons
Ireland's 2023 Triathlon calendar is now live and it's packed with countrywide triathlon events. Every year, tens of thousands of athletes and fitness enthusiasts participate in one of the three-stage challenges in Ireland. Others opt to travel abroad to compete, joining the ranks of millions of people who enjoy triathlons the world over.
Getting ready for a triathlon requires time, commitment and perseverance. Every triathlete, from beginner to professional should ensure they train carefully. Training not only helps your performance but also helps to reduce the risk of injury.
When To Start Training For A Triathlon
The general recommendation is that absolute beginner triathletes with low fitness levels should begin to train months ahead of time. At the other end of the scale, experienced Triathletes of a high fitness level should give themselves at least 6 -12 weeks. We encourage all fitness and experience levels to give as much time as possible to get in shape.
What You Need To Know About Triathlon Swimming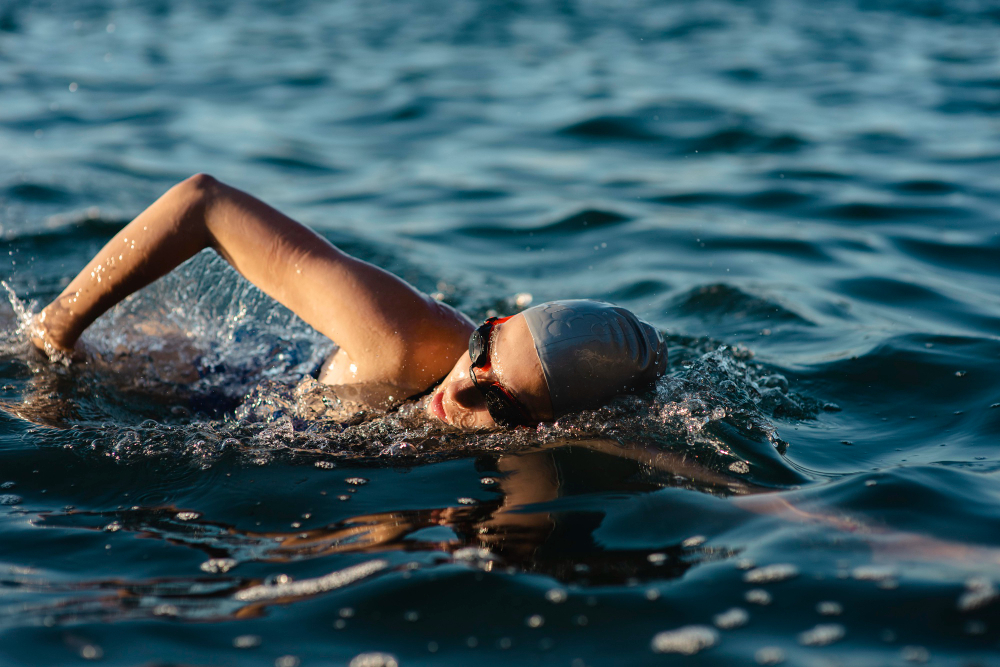 As an island nation with thousands of kilometres of coastline, rivers and lakes, Ireland's triathlon swims are mostly open water. This includes our own sponsored race The Edge Sports Blackwater Triathlon, taking place in June 2023 in Cork. A handful of triathlon race events take place in indoor pools too.
Whether your chosen triathlon event is indoors or outdoors, swim training is essential. The most common rooky error at a triathlon is to assume that knowing how to swim is sufficient preparation. Even confident swimmers will find the 1.5km (1500m) swim challenging without proper training. If 1.5km sounds a little daunting, some triathlons in Ireland have swim stages as short as 250m.
Every triathlon follows the same stage pattern; swim, bike and run. The swim is always first as it is safer than attempting a long swim after an exhausting run and cycle.
How To Properly Train For Triathlon Swimming
When planning your training for a triathlon swim, consider your fitness level, swim proficiency and timetable. If you are aiming to complete all three stages, you will need enough free time to train for all three.
All triathlon swim training starts in the pool, even if the race is taking place in open water. Training in a pool helps you focus on your swimming technique and build strength and swimming stamina. Training in a pool also tends to be more convenient than trying to get to suitable open water. If you are taking part in an open water triathlon, open water swimming should gradually be included in your training.
Triathlon Swim Training Schedule Overview
The standard length of public swimming pools in Ireland is 20 metres. Swimming 75 lengths is the equivalent of a 1500 metre triathlon swim. Swimming 12.5 lengths is the equivalent of a 250 metre beginner triathlon swim.
Your training aim is to build up to being able to safely swim the required distance of your chosen event. Only after you can swim the distance safely, should you attempt to swim it faster. Also, your speed and strength will naturally improve the more your train.
Start by first assessing your swim fitness by swimming 10 consecutive lengths of the pool.
Record your time and multiply it by 7.5 to estimate how long it would take you to swim a 1500m triathlon swim. Multiply by 1.25 for your estimated 250m swim time.
Check the swimming standards calculator to see how you compare to your age and experience group.
To form your swim training plan, divide the training time you have allocated into 6 blocks. Within each block, your aim is to swim another consecutive 250 metres (e.g. block 1 – 250m, block 2 – 500m). For a 250m triathlon event, aim to swim an additional 42m in each block.
For open water triathlons, it is advisable to include at least one weekly swim each week. Building up to swimming further each time.
For anyone lacking confidence in the pool, we recommend working with a swim instructor. A swim instructor will help you with your technique as well as your confidence in the water.
What You Need To Know About Triathlon Cycling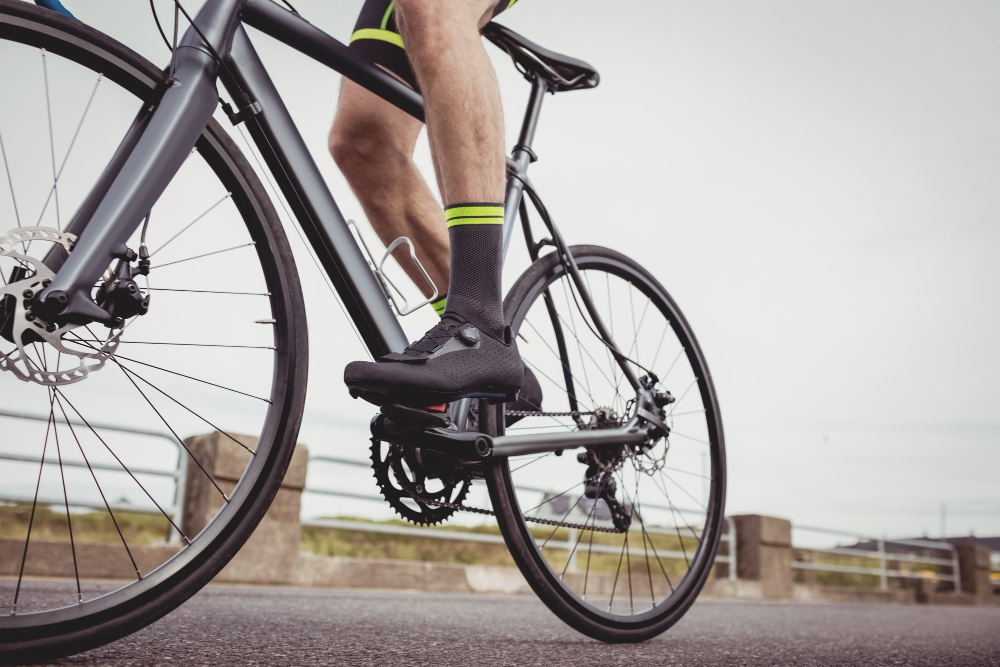 The second stage of a triathlon is the bike ride, 40km for a standard triathlon and 20km for shorter events. You will need to bring a bike, these are not provided by event organisers. It is not always a requirement to have a specialised triathlon bike. Most bike types are accepted (within reason), with road and road-race bikes being the common types used in Ireland. Check the rules of each event you enter to ensure there are no special requirements or restrictions. This applies to all stages of the race and not just cycling.
Ireland has a varied landscape and for that reason, it is important to make yourself familiar with the triathlon route. Every triathlon is different, your cycling route could be completely flat or painfully steep. It's better to know in advance. Some triathlon bike stages are exposed to challenging conditions too. This could be that the route is coastal and windy, high and cold or a combination of both.
How To Properly Train For Triathlon Cycling
Training on the bike you plan to use during the triathlon event is advisable for any competitor. Doing this means that by race day, you will be familiar with how the bike feels and moves. Your time and endurance level can be impacted by different bikes, another good reason to stick to one bike.
Triathlon coaches advise building up cycling endurance weekly. To do this, simply add 10% of the overall distance to your training distance each week. When you start your triathlon training it is not necessary to be in the exact conditions as on race day. Focus on your ability and technique first.
Triathlon Cycle Training Overview
Training for a triathlon bike ride includes three core elements. These are distance, speed and strength. Including leg strengthening sessions in your plan will help your performance no end.
During week one, aim to cycle a quarter of the triathlon race distance at least once. That's 10km for a full triathlon or 5km for a shorter event. Beginners, start with a shorter distance.
Stick to the guideline of adding 10% each week.
An eight-week minimum training period for triathlon cycling is best. Longer is better.
Start off on flat terrain to help you build up your speed.
Gradually add in varied terrains such as hill work and twists to build endurance.
As your strength and endurance improve, start adding in a short swim before you cycle.
Aim to be able to complete the full swim and cycle at least 2 weeks before the event.
It is also possible to train for a triathlon bike ride using an exercise bike and spin classes. These are no substitute for the real experience though so don't rely on them completely for getting race ready.
What You Need To Know About Triathlon Running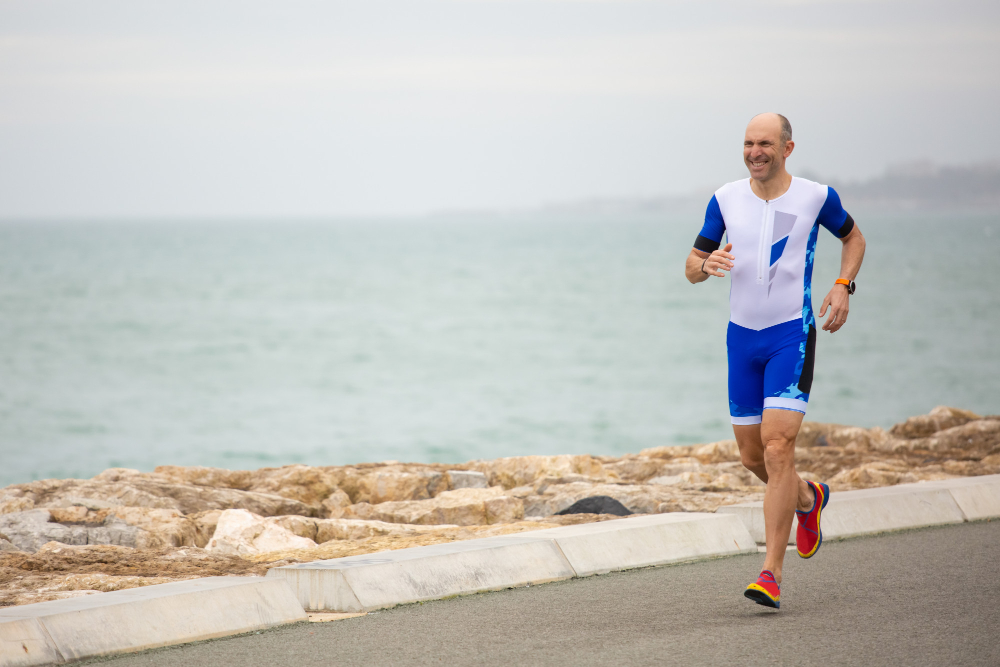 The final stretch of a triathlon is the run. The part that many novices dread the most. A triathlon run length is a standard 10 km or a reduced 4km for shorter events.
Going from the bike stage into the run is a transition to prepare for in itself. After cycling 40km your legs will feel like jelly – not a great way to start a run. To combat this, triathletes use a training method called brick training. This involves including two of the three disciplines back to back as part of your training plan. Including back-to-back bike and run sessions will help you combat the jelly leg feeling during the transition.
As with cycling training, try to use the same shoes and kit for the event as you did in your training. Never race in running shoes that you haven't worn or run in before.
How To Properly Train For Triathlon Running
Rule one of triathlon run training is to not cram your hardest training sessions close to the event. The week (or fortnight if possible) before a triathlon should not include intense training sessions. Nor should they be completely inactive. It is ok to keep training moderately in the lead-up to an event. Aim to turn up on race day feeling refreshed, ready and injury free.
As with the bike stage, the running route of triathlons can vary. Research the route beforehand and train for its different characteristics. Also, take the weather into account. Your body will perform differently at different temperatures.
Triathlon Run Training Overview
Train the big and little leg muscles. This will reduce muscle strain and injury risk.
If you are new to running, use the run-walk principle when you start training. This means you run for 2 minutes and walk for 30 seconds. Over time you increase the run time and decrease the walk time.
If your race has hills, include hills in your training. We use different muscles for inclines and declines, it's vital that your muscles are used to changing terrain.
Warm up before and after training. This goes for all training sessions, no matter what the discipline is.
Build up to the full run from a 2km minimum.
Train inside and out and vary your route outside so you don't get bored.
Get used to running after long cycling sessions. This can be done in the gym or out on the road.
If possible, run the race route at least once in advance to give yourself an edge over your competitors.
Whatever your fitness and experience level, be sure to work in rest days to your triathlon training plan. Proper rest helps muscles repair themselves and avoids injuries. Consider including a discipline like pilates in your training to keep you supple.
At The Edge Sports we are Ireland's best and biggest Triathlon store. For all things running, cycling and swimming make sure to check out our website or visit our store in Cork!