A hardtail mountain bike is a versatile, all-terrain bike that has a front suspension fork and no rear shock. They tend to be lighter and cheaper than full suspension bikes due to the fewer moving parts which makes them ideal for MTB beginners! The fewer moving parts leads to less maintenance required and easier upkeep of the bike which is handy when you're getting started on the trail.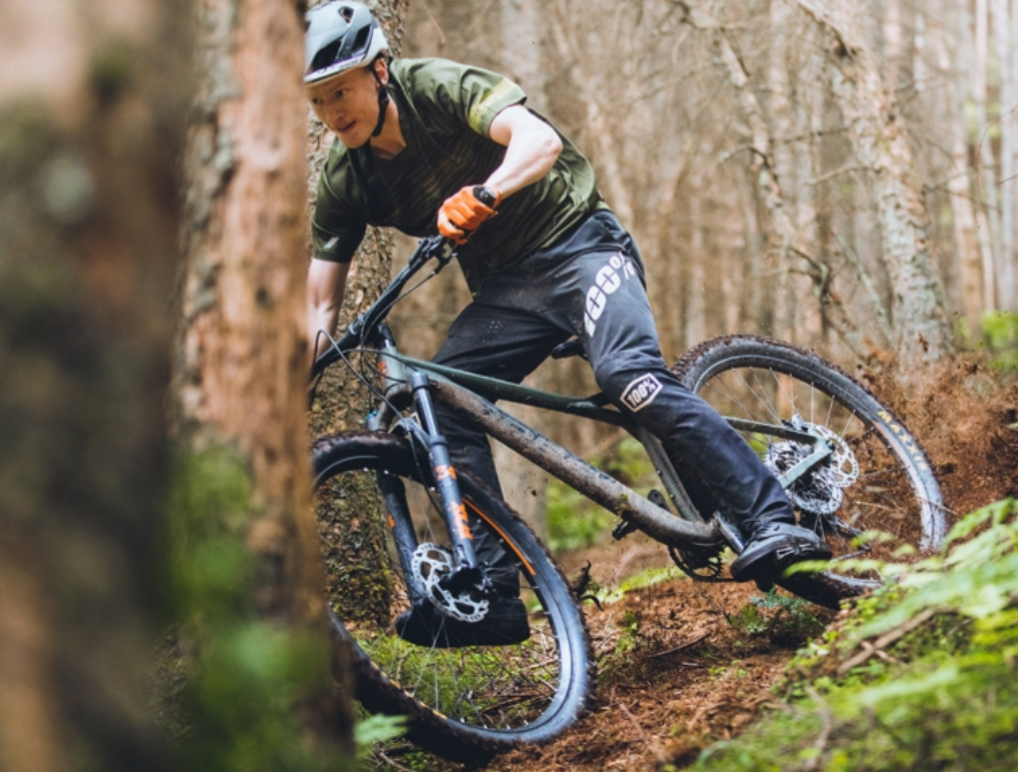 Entry Level
When buying an entry level mountain bike a hardtail is the most popular choice due to the aforementioned lower cost and simplicity of the bike.
Here at The Edge Sports Shop we stock a large selection of entry level mountain bikes starting at just over the €549 price point: the Orbea MX50 has hydraulic disc brakes and 16 gears in total (2 x 8). The brakes use a hydraulic fluid which creates a much stronger braking force giving the rider more confidence on the bike. Gearing on mountain bikes increase as the price increases, giving the rider a wider range of gears which makes cycling up hills easier, and as the gears get pricier, they get lighter and more precise (less clunky).
At €899 the Cube Analog is an excellent entry level mountain bike with hydraulic disc brakes and RockShox suspension fork: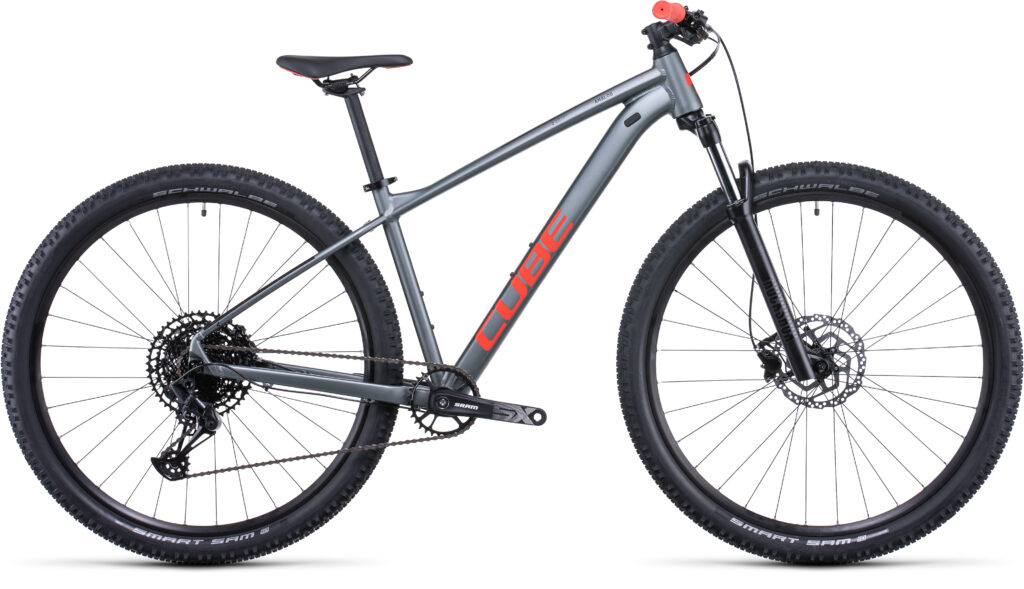 The gearing on the bike is a provided by a SRAM SX 12-speed group set which provides a massive gearing range to tackle any mountain.
The Trek Marlin 7 and the Orbea Alma H50 also come in under €1,000 with a wide range of gears and RockShox suspension fork. The Trek Marlin 7 includes a Spring based fork, similar to the Cube Analog.
The Alma H50 is an excellently priced bike (€999) with an air suspension fork which gives the rider more adjustability to fine tune their suspension settings:
Choosing the right type of Mountain Bike
When deciding on buying a mountain bike you must decide what sort of hardtail mountain bike you would like and what sort of riding you would be interested in. The main determining factors for this are the amount of suspension, the tyre size on the bike, and the frame geometry.
Cross Country Bikes
A typical cross-country bike would have in the region between 100mm to 120mm of suspension. The most popular bikes that we stock with this amount of suspension include the Orbea Alma series and the Trek X-Caliber models varying in price from just under €1,000 to €1,400, as well as the Merida Big Seven and Big Nine which start at €599.
These models of bikes have a tyre width of 2.20" which is a fast-rolling tyre that is ideally suited to high-speed trail centre riding and mellow cross-country tracks. The geometry on these bikes has been designed around getting the rider in a low and comfortable position on the bike so they can ride in one position for hours on end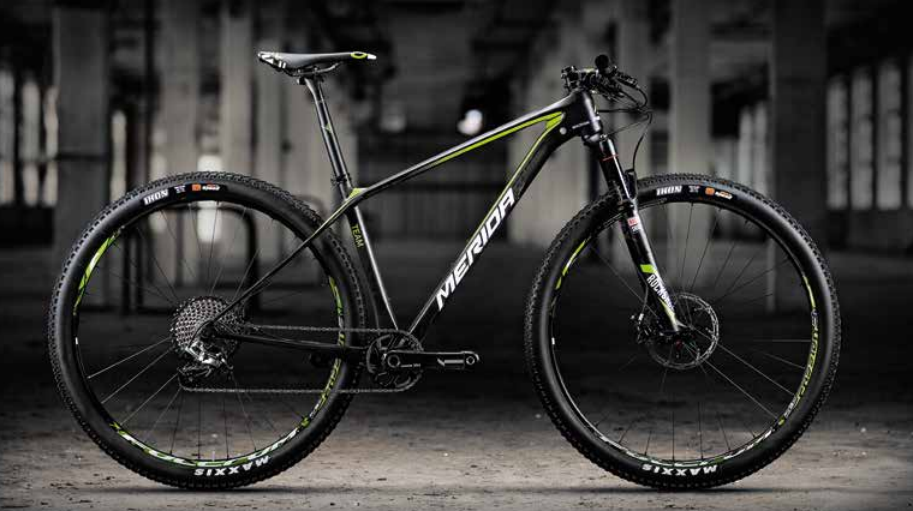 Enduro Bikes
A Trail or Enduro bike is a mountain bike that is designed to be able to ride all day long on varying terrain from smooth cross-country tracks to rough and steep downhill mountain biking tracks. To accommodate this type of riding, a trail bike will typically have over 130mm of suspension and wider tyres to be able to endure this rougher riding. The trail bikes that we stock include the Trek Roscoe models starting at €1,299 and the Orbea Laufey models starting at €1,499.
Both the 2022 Trek Roscoe and the Orbea Laufey uses a 140mm RockShox air fork which provides high levels of damping control and stability for the rider. Both bikes come equipped with tubeless ready 2.6" tyres which help ensure you will get the most out of the bike and its grip levels.
These bikes are both designed around progressive trail geometry with a long reach, slack head angle, steep seat angle and short chain stays which combine for a ride that's confidence inspiring, yet nimble and fun. The bikes are equipped with a dropper seat post, which at the press of a lever the seat post can be removed out of your way to enable the rider to be able to move backwards on the bike to centre their weight when riding down steeper trails!
We also stock further models of Trek Roscoe and Laufey if you want to dig deeper and get an even better spec in terms of gears and suspension!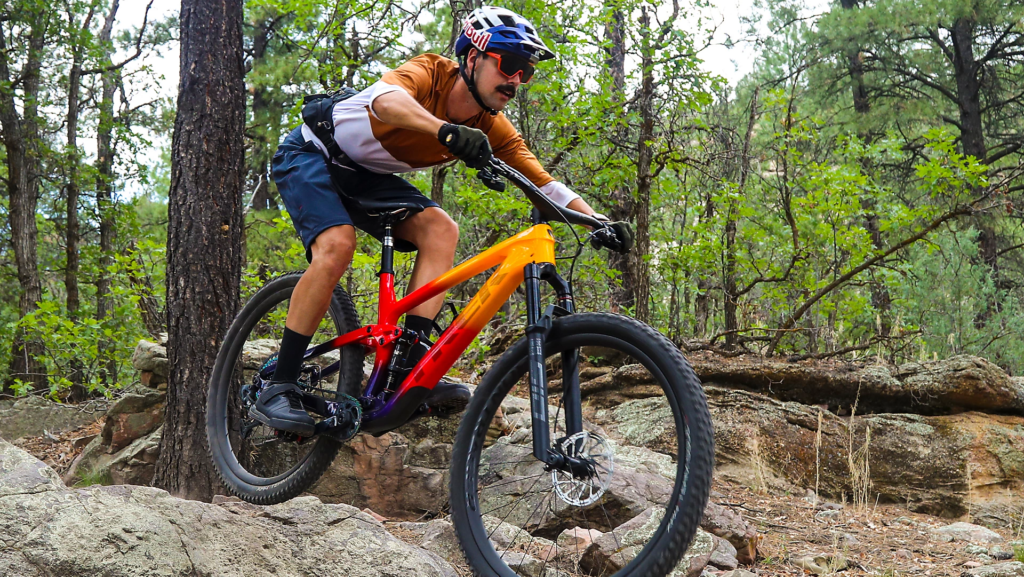 Find our entire range of Hardtail Mountain bikes in-store and online:
Hard Tail Mountain Bikes – The Edge Sports (theedge-sports.com)