Running is a sport suited to most seasons, but there's no denying that it's more fun in summer. Whenever and wherever you run, run safely and run at your best with the right running gear.
1. Running Shoes
For longer, faster, injury-free running, invest in a quality pair of running shoes. Running shoes differ to suit every kind of run and runner. From trail running to road running, there's a shoe specifically designed to work.
When it comes to fit, don't only focus on shoe size and width. Try on the shoe to feel how it fits around your heel and ankle. Running shoes have padding at the back that can rub and slip if the size is wrong, causing blisters.
A running shoe should never feel loose or tight. The fit, when laced up, would be snug to your foot, with your toes and heels held in place.
To help you choose the most suitable type of running shoe, we provide free in-store video gait analysis. This is carried out on a top of the range Life Fitness treadmill with video-motion software in the privacy of our Lab Room adjacent to our running department.
Shop Mens Running Shoes
Shop Womens Running Shoes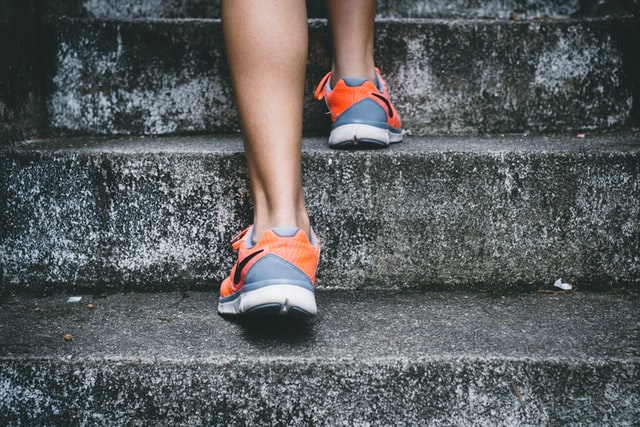 2. Running Tops
A running wardrobe should be ready for all weathers, especially for runners in Ireland and even in summer. For hotter days, a breathable running t-shirt, vest or tank is usually a good choice. By choosing a fabric that is moisture wicking, you will run more comfortably for longer.
Running tops are now equipped with some of the latest fabric technology qualities. Look out for mineral-infused fabrics that reflect your energy back into your muscles. For cooler dry weather, opt for a long sleeve running t-shirt. Aside from sweat wicking fabric, go for ergonomic flat seams to avoid friction as you run.
You can't run outside in Ireland and not expect to get wet sometimes. For those days that promise rain, pop on a lightweight, wind and water repellent jacket. An added safety feature for morning and evening, many running tops have reflective qualities built into fabrics of any colour. Keeping you safe as you run.
Pro runner tip Whatever the weather, always wear sunscreen. The suns rays are absorbed by your skin even when the day is overcast.
Shop Mens Running Tops
Shop Womens Running Tops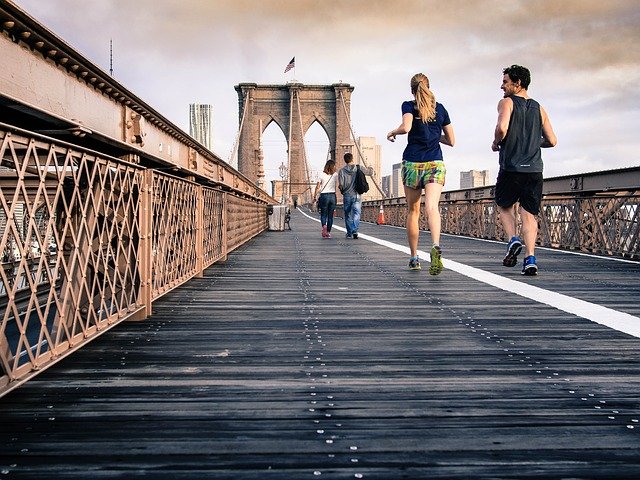 3. Running Shorts
Running in summer is more comfortable in shorts. As the heat builds, choose shorts that will help you run longer or faster. For long distance runners, who need to carry gel with them, marathon twin shorts offer a clever solution. These 2in1 short have a stretch fit inner and flexlite outer, giving you absolute comfort and support. However, they also carefully designed pockets for taking along your running essentials.
For runners who are working on speed rather than distance or endurance, lightweight fabrics are the priority. Running shorts with a side split give better movement, and inner briefs wick away moisture.
If you run with your phone for music, direction or track, then thigh stash shorts are for you. Thigh stash pockets are slim pockets on next-to-skin shorts that keep you connected but hands free while running. Next to skin shorts are a flexible, supportive, running option made from breathable fabric. Look for next to skin shorts with optimal length to prevent them from chafing or riding up.
Shop Mens Running Shorts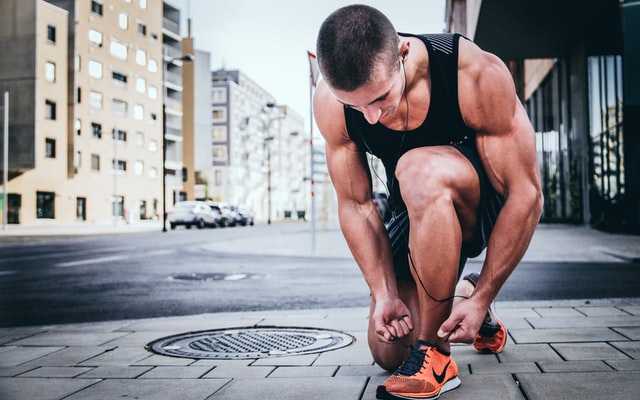 4. Running Socks
To keep your running blister free, always choose your running socks carefully. This often overlooked part of the essential running wardrobe can enhance your enjoyment of a run and accelerate recovery.
Anti blister socks are typically dual-layered and fast drying. The vented design transfers moisture away from the foot. For a barefoot feel, look for socks with cushioning in high-impact areas. Have cushioning doesn't have to mean a tight squeeze into your running shoes. Cushioning can be ultra light for a better, more comfortable fit and run.
Long socks might not be the sock type you think of for running, but you might want to reconsider. Endurance runners especially will benefit from run socks with precision compression. Compression running socks ensure an optimum supply of nutrients – aiding your recovery after a long run and overall performance.
For day to day training over shorter distances, breathable socks that are designed for running are suitable. To prevent your running socks from shrinking and losing the qualities, you love, wash carefully and never machine dry.
Shop Mens Running Socks
Shop Womens Running Socks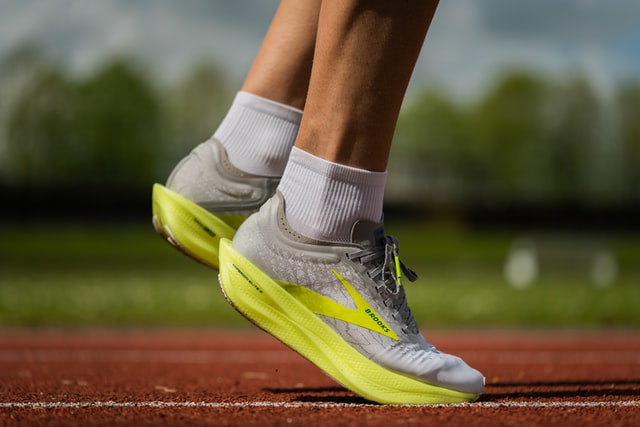 5. Running Sunglasses
When out running, it's not only your skin that needs protection from the sun but also your eyes. A good pair of running sunglasses do more than keep the glare from your eyes; they prevent damage from harmful UV rays. Brands like Goodr and Ronhill have built in UVA and UVB protection for added reassurance.
When you are running, you want your sunglasses to stay the course with you. Not slip off and fall or need constant readjustment. Look for running sunglasses with rubber nose grips or an anti-slip design. Ronhill Toyko sunglasses have rubber sleeves as well as nose grips for a secure fit. Likewise, Goodr OG Running Sunglasses have special anti-slip material incorporated in the frame to prevent your glasses from sliding when you sweat. The frames of the Goodr glasses are also designed not to bounce as you run.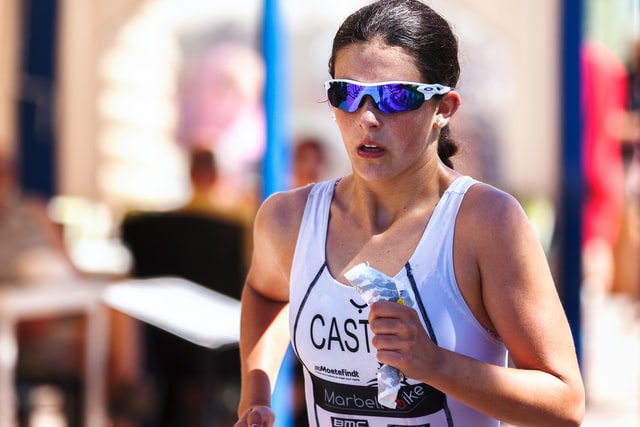 6. Running hats
A hat for running in the summer is less about warmth and more about protection. A well-fitting cap will give you extra protection from the sun with its visor. Like many other running essentials, running hats now have built in reflective qualities to keep you safe and seen on the road.
When choosing a running hat for the warmer months, look for ventilation. Mesh panels, breathable design and visors are good options for running. Lightweight hats are best, with water repellent fabric that will keep sweat away from your head and face.
Shop Mens Hats
Shop Womens Hats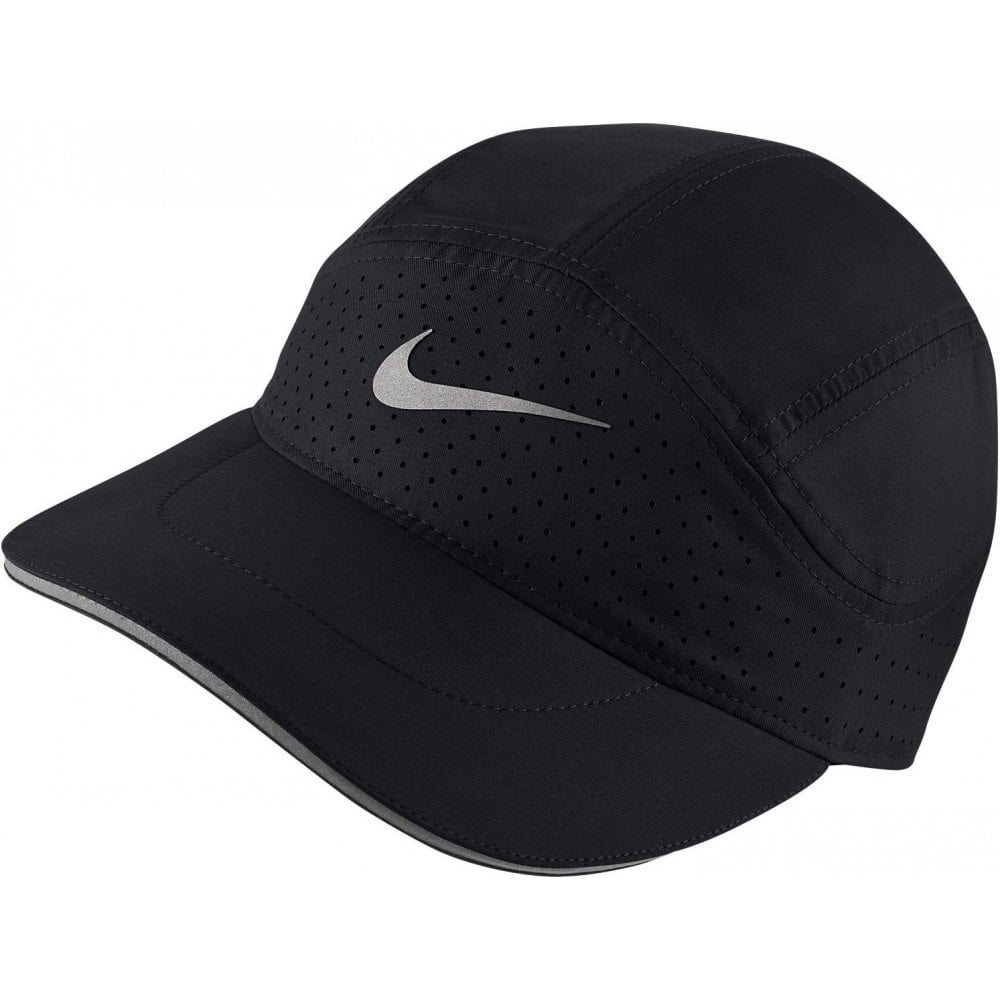 7. Sports bottle for runners
It is recommended that you hydrate every 15 minutes whilst running, so it's essential to carry fluids with you. There are a few options for taking drinks on a run, including regular bottles, hydration packs and runner's bottles. The latter is a cleverly designed bottle with a built-in handgrip for hydrating on the move.
Standard bottles carry around 700ml and have a flip or squeeze lids for ease of use. Ideally, you need a bottle that offers a good grip, or that will fit into a running belt.
Hydration packs are helpful for long runs and trail runs, allowing you to carry up to 100 oz (3 litres) of water on your back. A good option if there is a shortage of water stops on your route.
Shop Running Bottles and Hydration Packs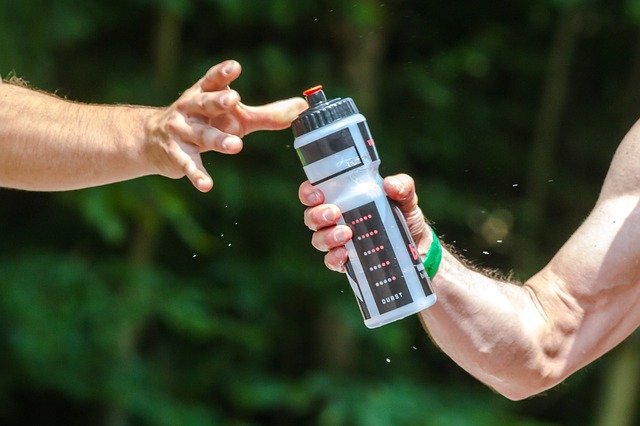 8. Fuel belts for longer runs
For longer runs, fuel and hydration are essential. It's also sometimes necessary to carry your keys, phone and a stash of cash for emergencies.
To keep up your energy levels high with regular fuel intakes, look to a classic marathon belt design. Marathon belts have strategically placed loops or holders around the outer edge for you to set your gels. Some also have discreet pockets for your essential items.
Flipbelts slip on like clothing and are designed to be non-slip, so they stay in place. These sleek running solutions have room for your fuel, phone, keys and more. There are also fuel belts with room for a bottle for longer runs and extra hydration.
Shop Fuel Belts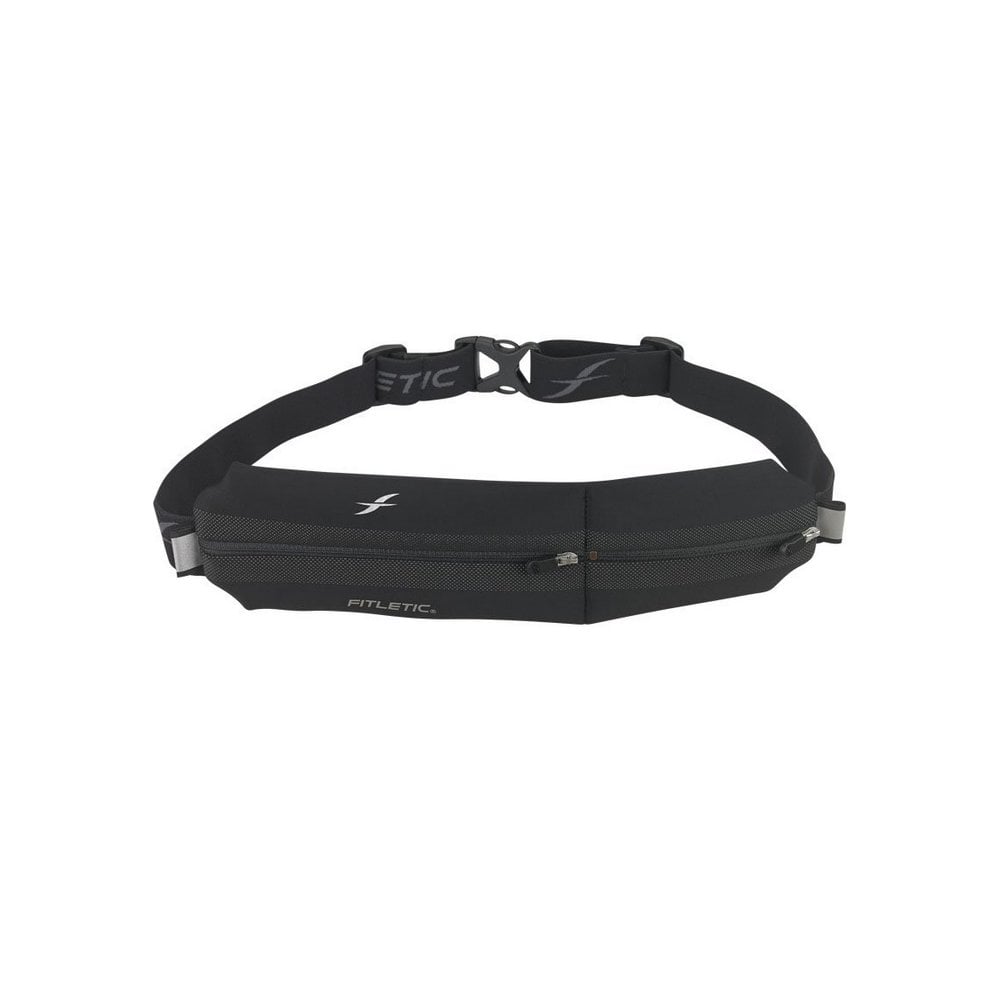 Whichever essentials you choose, run safely this summer.
As Ireland's leading running shop we stock a wide range of running clothes, shoes and accessories from all the leading running brands on our online store to ensure you are ready for those long summer runs!