Did you know that swimming is Ireland's second most popular partition sport? That means there's a high chance that you have a swimming fan to buy for this Christmas. We all know someone who spends as much time in the water as they can – some of them regardless of the cold!
For the swimmer in your life, there are hundreds of fun and fantastic Christmas gift choices. To make choosing easier for you, we've hand-picked our favourite 2022 Christmas gift ideas for swimmers.
In our Edge Sports Swimmer Christmas Gift Guide, you'll find options for every kind of swimmer. From children who are learning to swim to dedicated wild water swimmers and competitive swimmers.
Swimming Fins For Fun And Training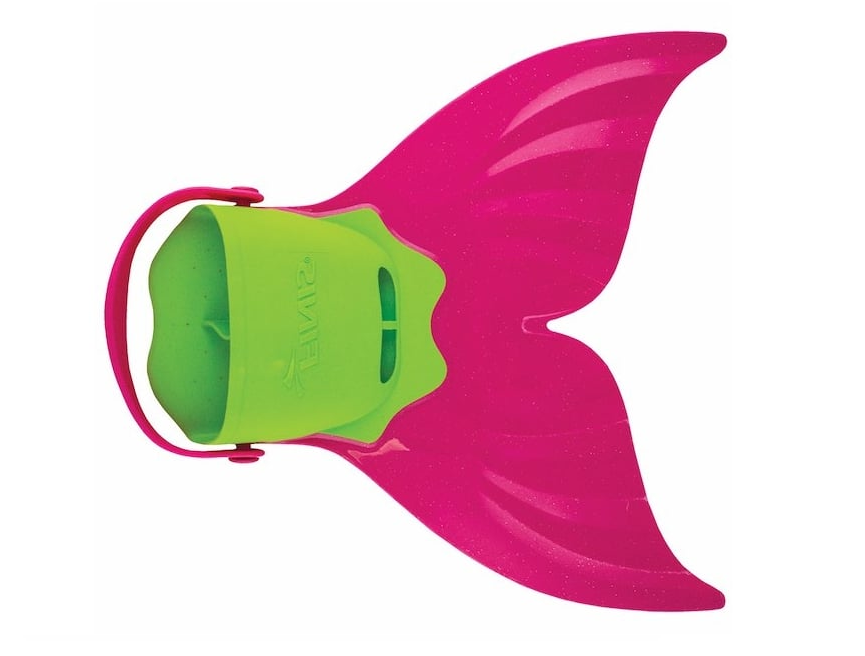 Swimming fins are used by young swimmers and athletic-level adult swimmers and teens in the pool and open water. Fins like the Zoggs Ultra Fins help put extra fun (and speed) into swimming for young swimmers and help more advanced swimmers with technique.
If you're looking for something a little more unique for a younger swimmer then the Finis Mermaid Fin is a great option. This monofin is a great choice if you're looking to combine a fun and practical gift!
View all swimming fins here.
Give Swimmers A Cosy Gift This Christmas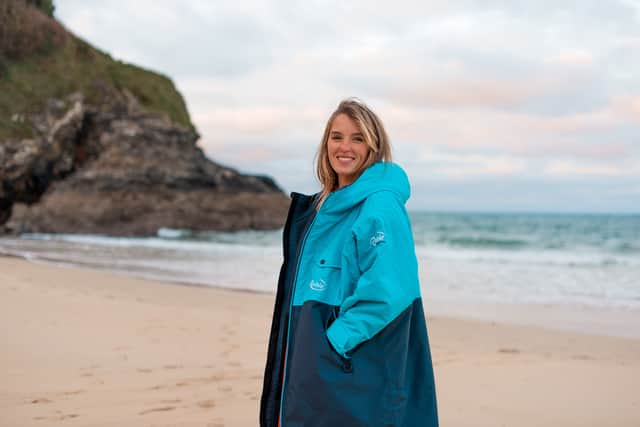 For the wild swimming enthusiast, give them a layer of post-swim cosiness for Christmas. The Robie Dry-Series shelters you from the cold wind and provides privacy whilst you get changed. These long sleeve, hooded, robes are waterproof on the outside and fleece-lined on the inside, so they are super cosy. They are also full-length and have an easy-grip zipper at the front. Robies are an ideal Christmas present for swimmers fresh out of the sea or pool.
A changing robe is the kind of gift that will have swimmers wondering how they ever managed before. Changing robes are handy for popping on straight after a swim to get warm and dry. Some are even roomy enough to get changed in. Available in several colours and sizes swim changing robes are a great gift for children and adult swimmers.
Any swimmer with long hair will love the hair-drying turban from Arena. This is a budget-friendly, practical gift that will make all the difference. Compact and light, the Arena turban fits all and does away with the need to carry an extra towel. Swimmers will thank you for no longer suffering the cold drip of water down their backs after a swim.
Winning Wetsuits For All The Family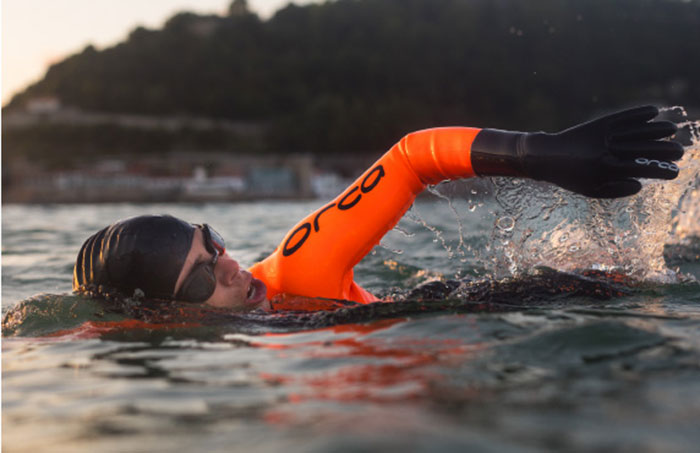 Are you a family that likes to make the most of the Irish summer? Wetsuits for all the family are a truly special gift that Santa himself would approve of. Ireland has all manner of water sports and family swimming options, from beaches and bays to floating obstacle courses. Taking to Irish waters is definitely more fun in a wetsuit which is why we stock wetsuits for adults and children.
View all wetsuits here.
Stylish Swimsuits For All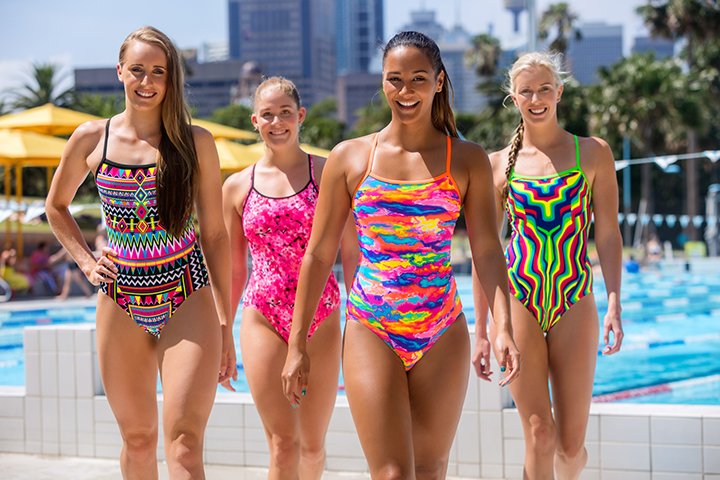 Some of the best gifts are both stylish and practical, which is why swimsuits make a wonderful Christmas present. At The Edge Sports Shop, we have a generous range of swimsuits and swim shorts to choose from.  From classic styles to swimsuits with shorts, with sleeves and even race swimsuits with legs. No matter what kind of swimmer you are Christmas shopping for, you'll find the perfect swimsuit at The Edge.
View all swimwear here.
The Best Bags For Swimmers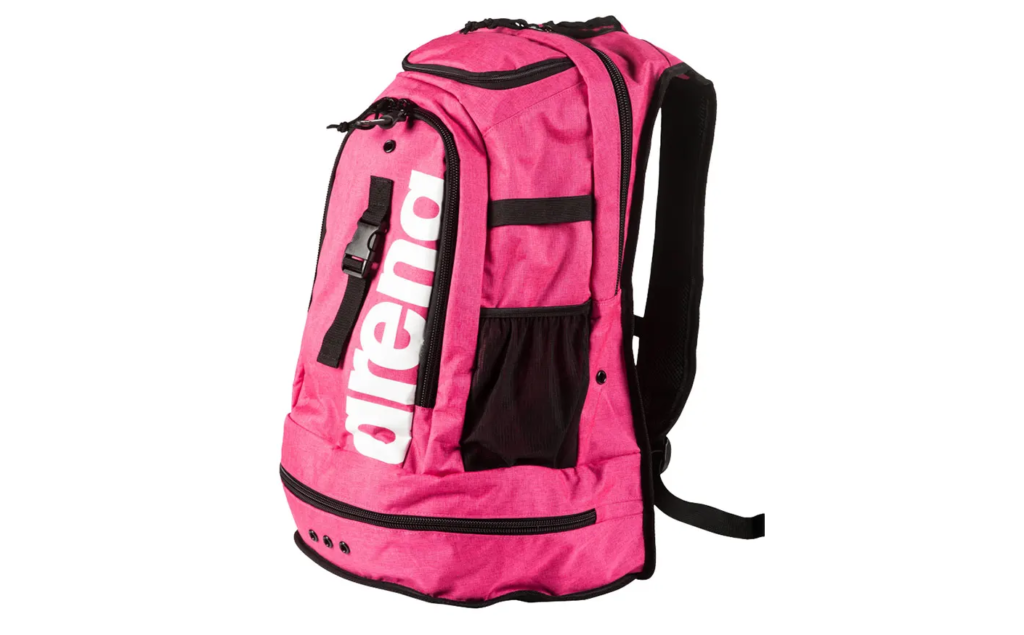 Every swimmer needs a dedicated swim kit bag. Between towels, swimsuits, goggles, phones, locker coins and buoyancy aids, they have a lot to carry. To help them keep their kit organised, give them a swim bag they'll love this Christmas.
Bags for swimmers come in different styles. For the swimmer with lots to carry, a backpack like the Finish Torque backpack is a sturdy choice for adults. For the younger swimmer, opt for a colourful option like the Funkita Hawaiian backpack.
Alternatively, the swimmer who travels light will enjoy the benefits of a mesh gear bag. Mesh gear bags are convenient ways to store swim equipment. Fast drying and durable mesh gear bags have small secure zipper pockets for valuables.
View more swim gear bags here.
Funky Swim Caps Make Great Stocking Fillers For Kids And Grown Ups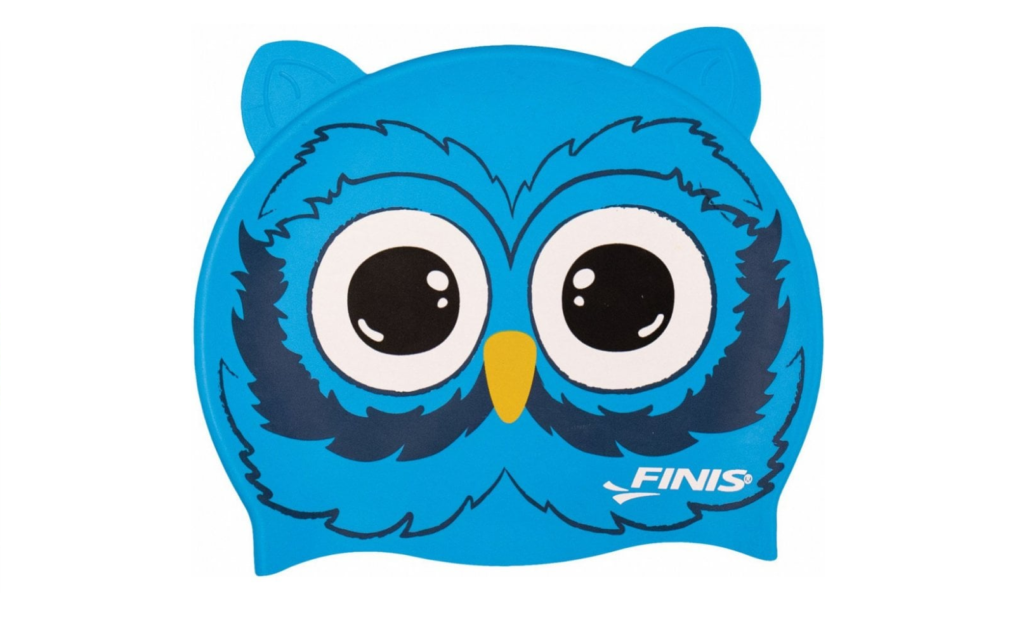 Swimming caps have three purposes: they protect your hair, insulate your head, and stop lifeguards from telling you off at the pool. Swim caps can be fun and no matter the swimmer's age, they can be as bright as they like. Keep young and older swimmers excited about swimming with these colourful and animated swim caps.
Choose silicon caps with Disney characters from space and from Arendalle, such as Star Wars and Frozen. Alternatively, opt for cute animal caps, caps with fish on or even clever owls. For the maturer swimmer, we swim caps in every colour you can think of. Available in silicon or polyester, adult swim caps come in colour blocks, classic black or textured and patterned.
View all swim caps here.
Gifts For Sea Explorers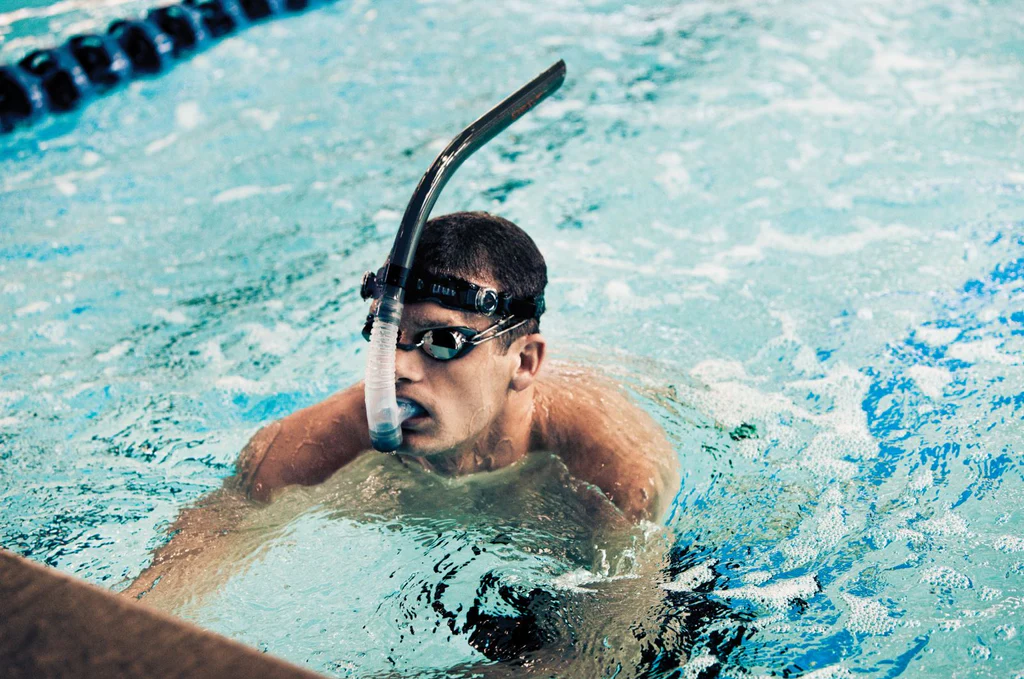 With so much coastline, it's no wonder that Ireland is such fun for hunting for underwater creatures and maybe hidden treasure. With a snorkel and mask, you are giving the gift of adventure to the swimmer in your life. Help explorers, young and old, uncover the hidden wonders of the Irish coastline and even foreign seas on holidays.
For competitive swimmers, snorkels can assist with improving their breathing technique for better race performance. Training snorkels help swimmers learn the correct head position and movement.
Do you know someone who swims to ease back or neck pain? They too will benefit from the gift of a snorkel this Christmas. Snorkels help people with arthritis, for example, to prevent unnecessary strain in the water. A wonderful gift that will ease their pain.
View all snorkels here.
Swimming Socks Are The Best Kind of Christmas Sock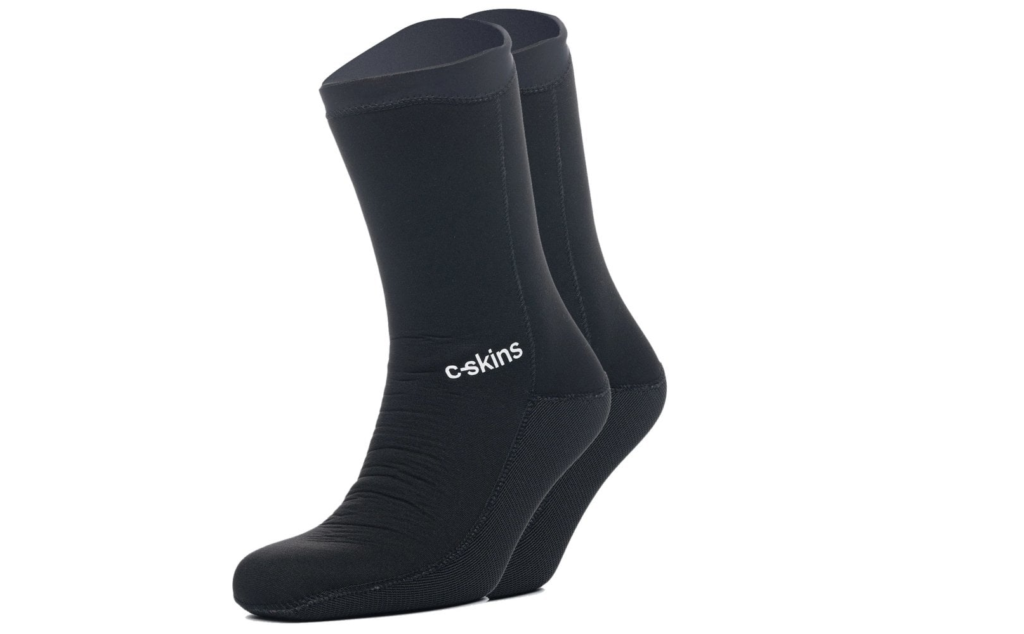 Someone always gets socks at Christmas, it's an unspoken yuletide rule. Make sure swimmers get the socks they want by gifting them specially designed-swim accessories
Swim socks are designed for added insulation while swimming. Anyone who regularly swims in Ireland's open waters will know only too well how cold it gets here. Save their toes from freezing with insulating neoprene swim socks. It's not unusual for other water sports fans to wear swim socks too. Surfers, windsurfers and paddle boarders will also love these Christmas socks.
View more swimming accessories here.
Help Swimmers Train Better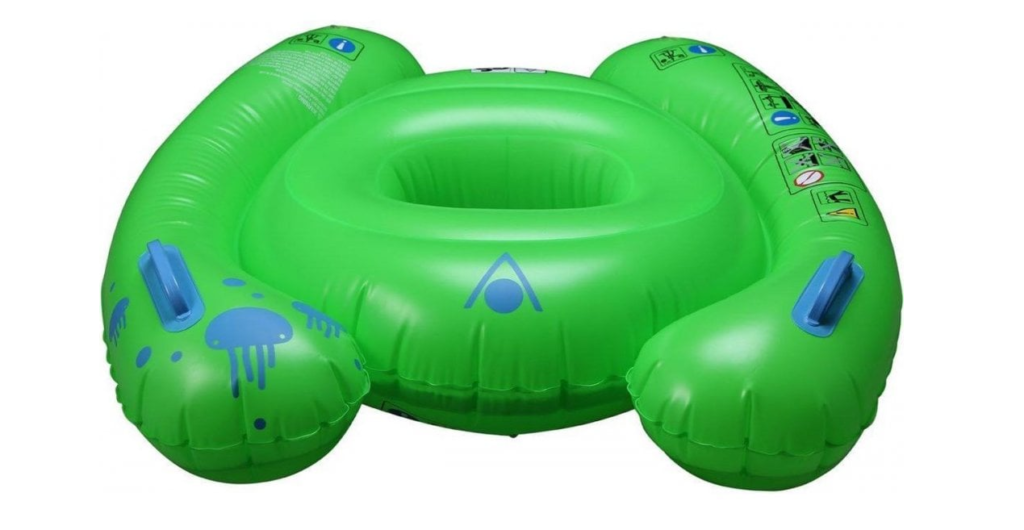 Swimming takes a lot of practice to perfect. Never fear though, we have floats, fins, swim tools and buoys all for helping swimmers swim better.
With the right swim tool, novice swimmers can gain confidence and balance in the water. It's not only novices who can benefit either. Even proficient swimmers can improve their technique for a more enjoyable and efficient swim.
At The Edge Sports Superstore, we believe that swimming should start at any age. Babies and toddlers love the water and it has huge benefits for them too. One of the easiest (and most fun) ways to help little ones love the water is with an inflatable baby seat. Fair warning, they won't want to get out once they're in the pool.
View all swim training accessories here.
Put Pool Shoes Under The Tree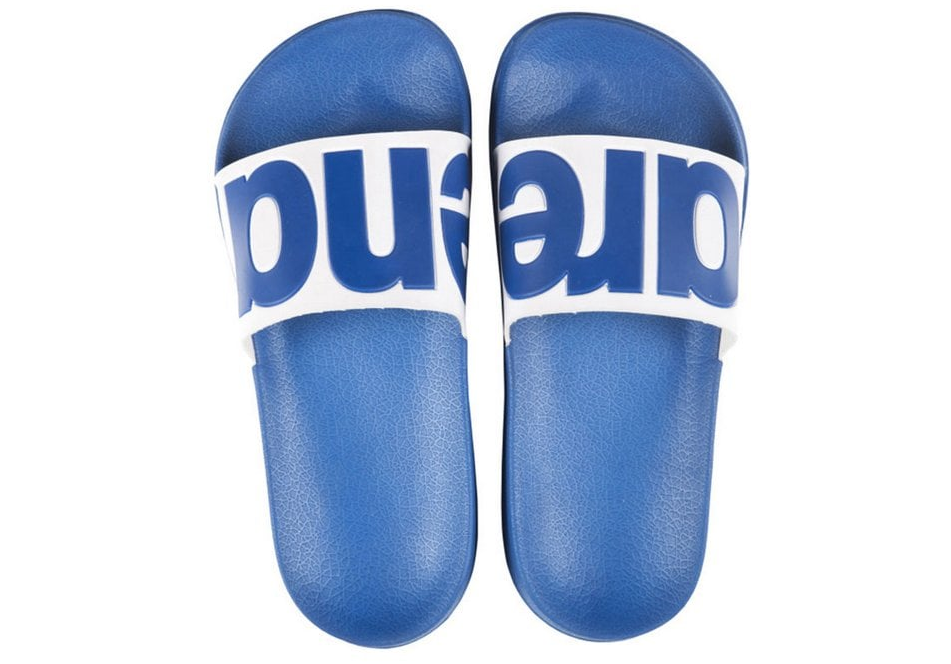 Pool shoes have become increasingly popular in Ireland. Worn from the changing rooms to the pool and then back to showers, they have many benefits. As well as preventing painful toe stubbing, pool shoes keep feet cleaner. Outdoor swimmers prefer to use pool shoes rather than go barefoot too.
Pool shoes come in a few different styles, including slip-on sliders, flip flops and pool skin socks. OK, the latter is a sock not a shoe, but the purpose is the same. In fact, Pool Skin Socks can be worn whilst swimming and also while using fins.
View all pool shoes (and socks) here.
When shopping for gifts for swimmers this Christmas visit us at Edge Sports Superstore in Cork or shop online at www.theedge-sports.com.
*Source: Swim Ireland