A swimsuit is all you need to get started with swimming, whether you're swimming in a pool or in the ocean, but the type of swimsuit you pick could influence how you feel in the water and even the speed at which you can swim. Whether you need a swimsuit to look great on holiday or a swimsuit for competitive swimming or triathlon, it's really worth looking at all the options before you make a decision about the type of swimsuit you want.
A swimsuit that is designed for swimming will help to make you more streamlined in the water, reducing drag and friction, which will allow you to move through the water more efficiently. A good swimsuit will improve your aerodynamics and help you to swim faster, so read on for our guide to the benefits of a swimsuit for swimming.
Swimsuit technology
It may sound strange, but there is a great deal of research and technology involved in the development of swimsuits for swimming. If you've never thought about the swimsuit you wear for a day in the pool, you might be surprised to discover how much planning and design goes into the process! To begin with, there are several different fabrics that may be incorporated into swimsuits.
Lycra. Lycra is almost always part of the blend of fabrics in a swimsuit, as it is excellent for fit and elasticity, but it is necessary to combine it with other fabrics to treat it for chlorine resistance and make it comfortable to wear.
Nylon. Nylon is ideal for swimsuits as it easily fits the body and is lightweight and quick drying but strong. It is often mixed with other fabrics so that it can be treated, as nylon alone is not recommended for chlorine and sun resistant treatment or for dying.
Polyester. Polyester works well as a mixer fabric, providing chlorine resistance and fade resistance when it is mixed with lycra or nylon.
Polybutylene Terephthalate (PBT). PBT is popular with specialist swimwear designers as it has great natural stretch and chlorine resistant properties. It is ideal for obtaining the right level of skin compression and improving aerodynamic performance. 
Most swimsuits are made of a combination of these fabrics and this means you get all of the benefits of each option. The ideal swimsuit will combine elasticity, chlorine resistance and comfort in a lightweight style, and will, of course, look fantastic too!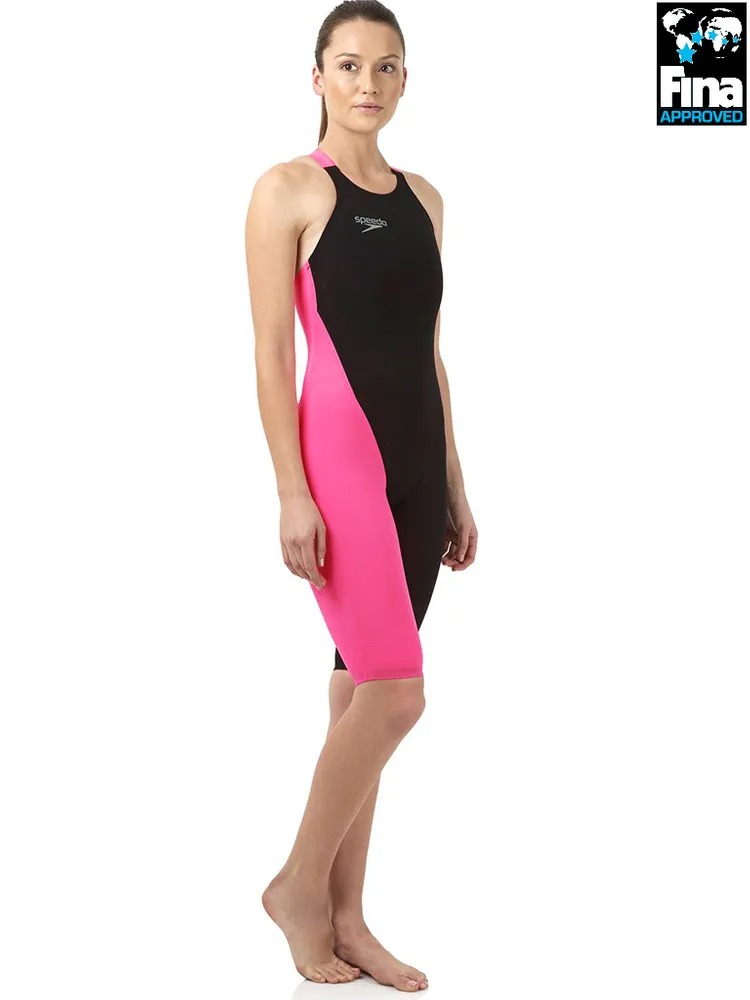 How drag and friction affect your swimsuit
Friction and drag are important concepts in swimming, especially if you're swimming in a competitive capacity. A swimsuit is intended to create a more streamlined shape, enabling the water to move over your body with less resistance. High end brand swimsuit manufacturers tend to use low-drag materials in their swimsuits as a matter of course, and these are designed to help you to glide through the water more easily.
Friction can cause problems such as sores or marks on your skin, which may be painful and affect your performance too. Swimsuits made with low friction materials can help to combat this problem and enable you to swim more effectively as a result.
The Speedo LZR Racer Elite is a great example of a swimsuit that minimises drag, with lightweight four-way stretch fabric that fits like a second skin with full body compression and increased water repellency. This is a design proving popular with the world's leading swimmers and for good reason. It's comfortable, designed to optimise your performance, and features Speedo's LZR Pulse+ Fabric to minimise muscle oscillation and skin vibration to create an incredibly efficient racing form – you're sure to feel the difference!
Swimsuits for triathlons and competitive swimming
If you're a serious swimmer, you'll want a serious swimsuit and our range won't disappoint. We love the Arena Women's Powerskin Carbon Air, an ultra comfortable compression swimsuit that makes the most of carbon technology to enable freedom of motion and wearability. It's easy to take on and off and is a light performance fabric that can help you to stand out from the crowd on race day.
If you're a triathlete, you'll want to prioritise a lightweight, quick drying fabric that will be optimal for speed and performance. The Huub Commit Long Course Tri Suit is a budget friendly option that balances quick-drying, sweat-wicking fabrics with comfort and aerodynamic performance.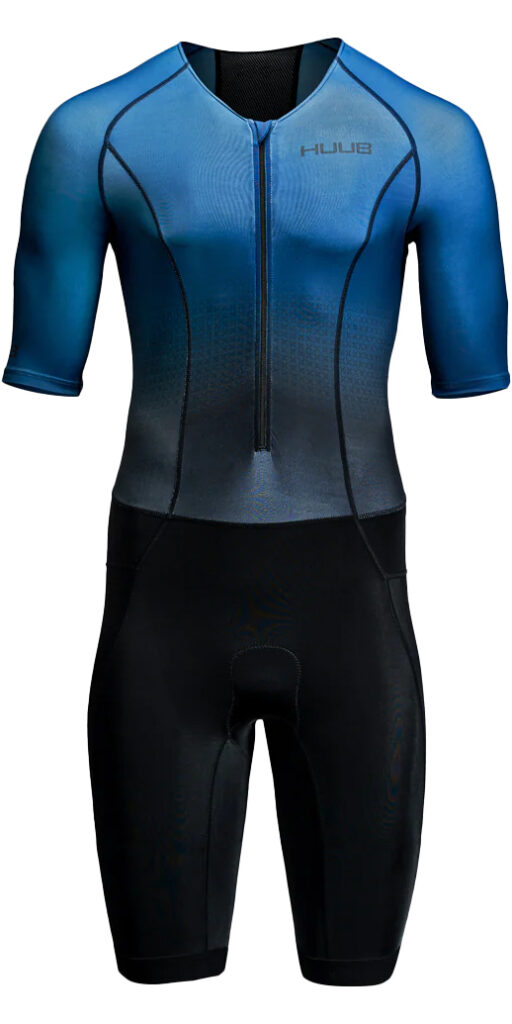 Branded swimwear for your holidays
It may be tempting to opt for a holiday swimsuit that has a design you like in a budget range, but this is likely to wear out quickly and won't give you the support and style you may be hoping for. Branded swimwear that is designed for swimming is usually made from much more durable fabric and will offer benefits such as compression technology to give you some extra confidence on the beach or in the pool.
You don't have to compromise on style, either, as you will see when you explore our range of women's swimwear and men's swimwear at The Edge. We love this Funkita Ladies Diamond Back One Piece costume with fantastic fox print. It ticks all the boxes for style, great support and secure fit and it's even made from recycled plastic bottles so it's an eco option, too.
If you're looking for a flattering swimsuit that enhances your body shape, you'll love the Speedo Women's Shaping Contour Eclipse 1 Piece Swimsuit. With a hidden bust shelf liner and comfortable shaping fabric, it's a supportive option that uses the latest technology to help create a sleeker silhouette so you'll glide through the water with ease.
Options for men's swimsuits also include specialist fabrics, like this brightly coloured Speedo Men's Tech Print Aquashort with 100% chlorine resistance and quick drying fabric. We also love the Men's Grafix Mid Jammer, designed to fit the body snugly to reduce drag, protect modesty with perfectly placed lining and boost your eco credentials with Ecolast+ fabric that is made from recycled post consumer plastic bottles.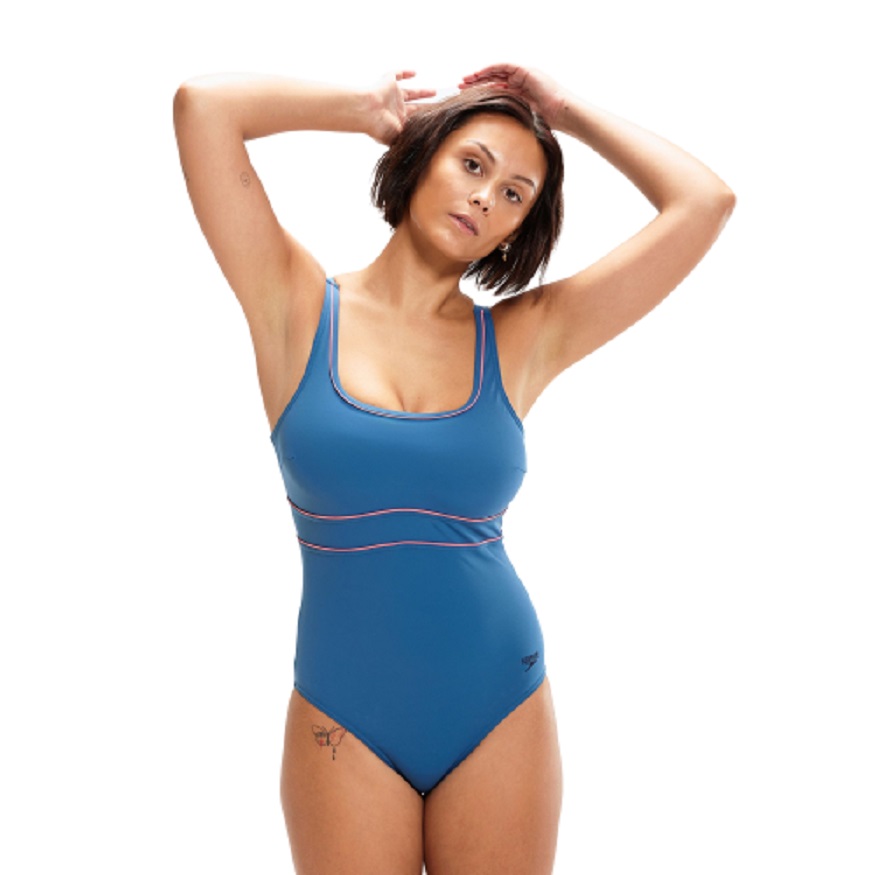 Caring for your swimsuit
You can prolong the life of your swimsuit by caring for it properly. You should always rinse your swimwear when you get out of the water, whether you have been in a pool or wild swimming, and you should always follow the manufacturer's guidance when washing your swimsuit to ensure that you do not cause it to fade or wear thin.
Budget swimwear will easily bleach when you are in a swimming pool, and this will compromise the look and durability of your swimsuit quickly but most of our swimsuits are designed to use chlorine resistant fabrics, which will wear much better over time. Investing in a swimsuit that is designed to be durable will mean your swimsuit looks and feels great for longer, and many of our swimsuits come with guarantees to give you peace of mind, too.
Swimming safety
Swimming is not without risk, especially if you are swimming in wild or open water. Sea temperatures in Ireland are low all year round and this means that there is always a risk of cold water shock, so it's important to acclimatise properly. Wetsuits or Trisuits are designed to help keep the core warm and protect against the cold, and we recommend wearing a wetsuit for wild swimming all year round. Adding a hat and neoprene gloves and socks or boots can help to keep you warmer while you swim, especially in the winter, and having a warm drink on hand after your swim can be a great way to prevent your body temperature from dropping rapidly when you leave the water.
To ensure you stay safe while you swim outdoors, you should use essential safety equipment such as a tow float that can enable you to rest if you get tired, as well as increase your visibility. This bright pink swim float is designed to support the weight of an adult and is easily seen from a distance. A survival whistle is another useful aid and is easy to add to your swimming ensemble in case of emergencies.
Whether you're wild swimming or swimming in a pool, it's vital to remember that you should never swim alone. Even the most competent swimmer can get into difficulties or experience an emergency situation and you should always ensure that you have a swim buddy or, at least, someone spotting you from the shore or the poolside.
All you need for swimming in Ireland
Here at The Edge, we have a wide range of swimsuits, wetsuits, goggles, towels and swimming safety equipment, and we can help you to find all you need for your swimming adventures. Whether you're looking for a two piece swimsuit for your holidays or a trisuit for competitive swimming, you'll find the perfect solution at The Edge.

We are specialists in Triathlon and swimming equipment, as well as cycling and surfing gear, and we can help you to prepare to hit the water in Cork. Pop in and chat to our friendly team in our Cork store or visit our website for our full range, safety information and more.