Wild swimming is growing in popularity as people embrace the benefits of cold water therapy and exercise for free. It's an incredible way to tune in to the natural world and get a buzz of endorphins, as well as bringing potential benefits for your immune system, joint health and mental well-being. But here in Ireland, it's important to remember that the water is colder than you might expect, and it's vital to ensure you have the right swimming gear to stay safe and enjoy the experience.
Water temperatures in Ireland are low throughout the year and most swimmers find a wetsuit invaluable. If you have acclimatised and are an experienced open-water swimmer, you may prefer not to wear a wetsuit but they are always recommended for beginners. Don't let the cold water put you off, the right wetsuit will have you enjoying the water in no time and with our tips, you can really make the most of the ocean.
All you need for sea swimming in Ireland: Your Guide
Cold water swimming is a wonderful all-around health booster and a fun way to meet new friends or try something different with old friends! You don't need much to get started but the right kit will make things easier and safer. Read on for our essential suggestions, safety tips and Irish beach recommendations.
Wild swimming clothing and safety essentials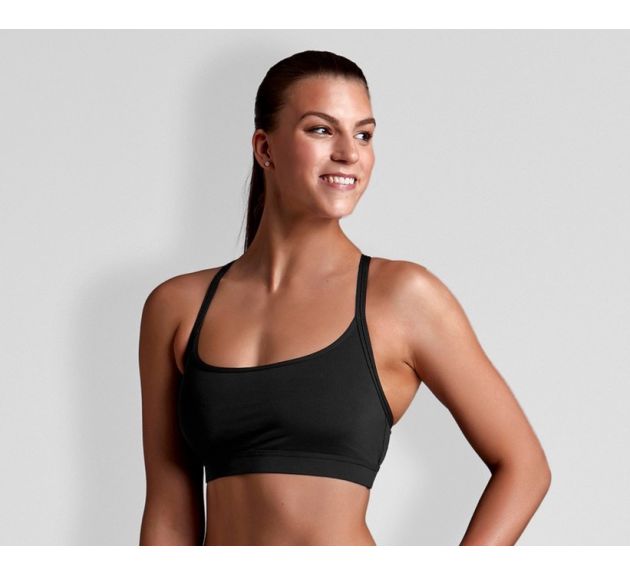 Swimsuit. First and foremost, you'll need a swimsuit! Your choice of swimsuit will be down to your preferences, body shape and budget, and don't forget to check that the swimsuit you choose will be comfortable under a wetsuit.
Wetsuit. Wearing a wetsuit can be game-changing, especially to begin with, and it's worth taking the time to pick the right one so that you're comfortable and can still move. You'll find different wetsuit styles are suited to different purposes, from triathlon to surfing and you'll have your own preferences about long/short/sleeveless options. Check out our wide range of wetsuits and find out what works for you. You may also want to invest in neoprene gloves and socks and/or boots as your hands and feet will really feel the difference.
Swim float. Sea swimming is not without risks, and you'll enjoy it more if you know you've protected yourself. A swim float is a floating device, usually inflatable, that bobs along with you as you swim. It's a great idea to increase your visibility when you're in the sea and allow you to rest if you get tired. We love this bright pink swim float that will be spotted from a distance and is designed to support the weight of an adult in case you need to rest.
Dry bag. You'll want something to keep your possessions safe while you're in the water, and there are many pouches or waterproof bags available for this purpose. Alternatively, you can combine two of these essentials and buy an inflatable dry bag. You can attach your dry bag to your waist and store all your belongings inside while using the bag itself as a swim float, too.
Whistle. If you get into trouble at sea, it's important to be able to alert others to get help as soon as possible. You should avoid swimming alone wherever possible, and have someone spotting you from the shore at all times. Be aware that weather conditions and currents can change very quickly and it may be a good idea to have a survival whistle in case you need to attract attention. Choose one that is intended for sea swimming and will float on the water, with a tone designed to be heard over long distances. 
Swimming cap. A swimming cap or hat can be a great way to keep yourself warm and keep your hair dry and out of your face while you swim. You can also choose a brightly coloured version to further enhance your visibility. Some sea swimmers swear by adding a bobble hat to their swimming outfit during the colder months, as keeping the head warm can really help to ensure that the body's core stays at a safe temperature.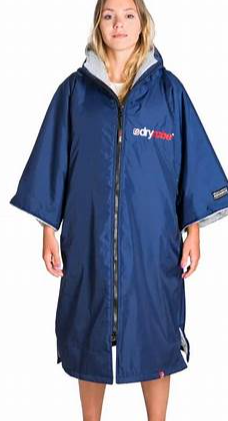 Towel. Another essential is your towel, ready to warm you up again when you get out of the water. If you can, you may find it really helpful to invest in a specifically designed towel to protect you from the wind and bring your body temperature back up again. Dry robes are made with sea swimming in mind, with a waterproof and windproof outer layer and a soft, warm inner layer, as well as a dry pocket to store your clothes in while you swim. The dry robe changing towel is another option, invaluable for a quick, privacy-protecting change, and you can even grab a dry robe for your dog so that they can enjoy all the fun of the beach with you in wet or cold weather conditions!

Hot drink. Drinking something hot can help to restore your core temperature and re-acclimatise when you come out of the ocean. You'll be colder ten minutes after you come out of the sea than when you were in it, and the temperature of the body can drop very quickly, so it's important to dress quickly – top half first – and sip a hot drink while you do so. Invest in a good insulated mug or flask so that you can take your favourite hot drink with you on swimming trips and you'll enjoy the experience even more knowing it's waiting for you on the shore!
Go slow when you're starting out
The sea in Ireland is notoriously chilly, with lows of around 8.6ºC and highs of 14.9ºC on average, so it has the potential to cause cold water shock at any time of the year. It's important to take it slowly, preferably beginning in the summer months, when it feels warmer.
Take care when getting into the water and don't be tempted to jump or dive straight into cold water. This can increase the risk of heart problems or cold water shock even when wearing a wetsuit, so let your body acclimatise gradually at first to keep yourself safe.
Find out about the swimming conditions at the beach you're planning to swim at and make sure to check for any warnings or additional information on the day.
Find an Irish swimming spot near you
Ireland's beaches are recognised for their beauty and cleanliness and wherever you are in Ireland, you won't be far away from some amazing coastline. Here in Cork, we're spoiled for choice and many of our beautiful beaches are also perfect for spotting wildlife and birds in their natural habitat.
We love Barleycove, a pristine Blue Flag beach that is ideal for swimming and walking and is perfect for families. One of the most popular beaches in Cork is Incheydoney Beach, a long stretch of sand much loved by local swimmers, easily accessible from Clonakilty. You'll find seasonal lifeguarding at Garrettstown beach, where all the family can enjoy the sea together, or head to The Warren for a peaceful sandy beach surrounded by a Natural Heritage Area that is full of local wildlife.
Once you've felt the thrill of sea swimming, you may well fall in love with the experience and may want to look out for groups of swimmers who get together to arrange local swims together. You may also want to try snorkelling, body boarding, paddle boarding, sea kayaking or surfing – the ocean's your limit!
Find all you need for sea swimming in Ireland
Here at The Edge, we have a wide range of swimsuits, wetsuits, towels and swimming safety gear and we can help to get you kitted out for your sea swimming adventures in Cork. Pop in and see us in your local store in Cork or visit our website for our full range, safety information and more.